Skip to Content
Whether Your Problem Is Big or Small, We Fix 'em All!
Slide-outs provide your family with more space to make every trip more comfortable and fun for all! With that being said, slide-outs can also come with their own set of unique issues. Whether you've got a room not closing or opening properly or a complete floor or roof rebuild, our certified technicians can handle the job! We're constantly continuing our education and ensuring our team is certified in all types of slide-out rooms.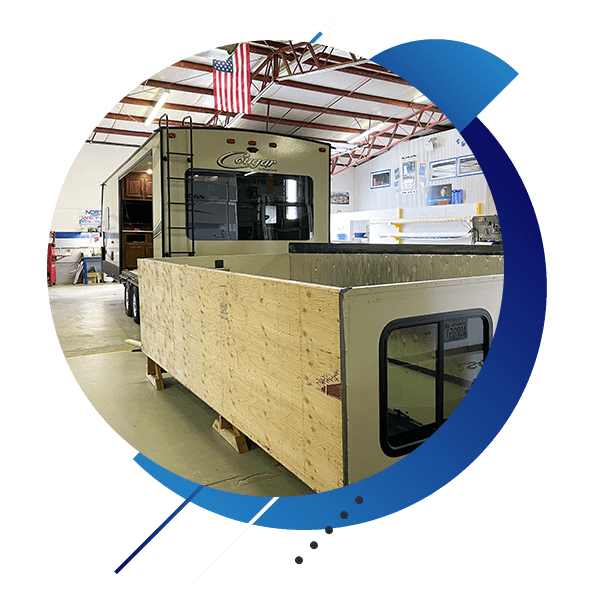 New Slides Having Issues?
Unfortunately, it isn't uncommon for new units to be having slide issues.  We see manufacturers misinstalling slide rooms, creating numerous problems. We know how to find the source of the problem quickly and to rebuild it to meet the needs of your vehicle.
Helpful Tips to Keep Slides Working Properly
Look For Obstructions!
Always keep an eye out for items getting into your slide room, this includes watching the outside as well. You want to ensure nothing is getting caught up in your slide mechanism.
Keep Your Seals Clean
Nothing fancy needed here! Make sure to use a mild soap and water to keep those seals clean. 
Operate Per Manufacturer Instructions
Be sure to read the manufacturer's instructions when operating your slide-out. If you're not operating the slide appropriately you can face multiple issues, like binding and having the slide be off track.
Get It Done the Right Way the First Time