Skip to Content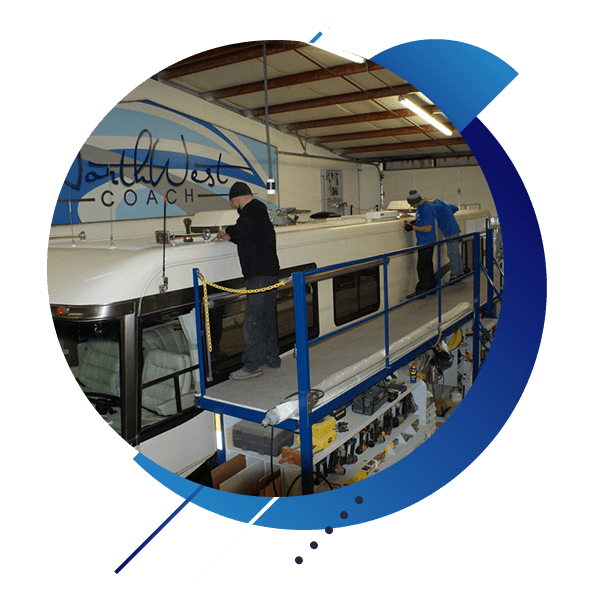 Full Perimeter Catwalk
With our full perimeter catwalk bay, we are able to repair your roof in a very safe and time-effective manner. This assures you a better level of craftsmanship and more money staying in your pocket at the end of the job!
Comprehensive RV Roof Repairs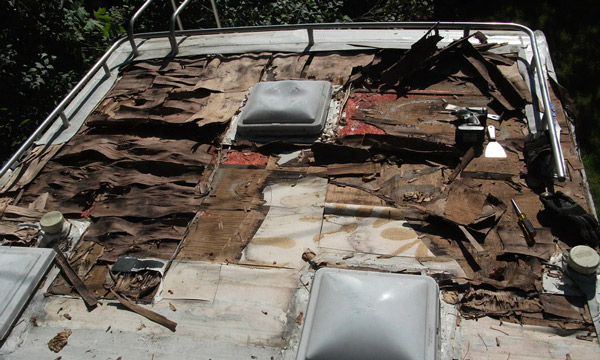 Before
Water can seep under your roof and into your walls, spreading mold, delamination, and wood rot, causing an unusable camper that puts a kink in your family's fun!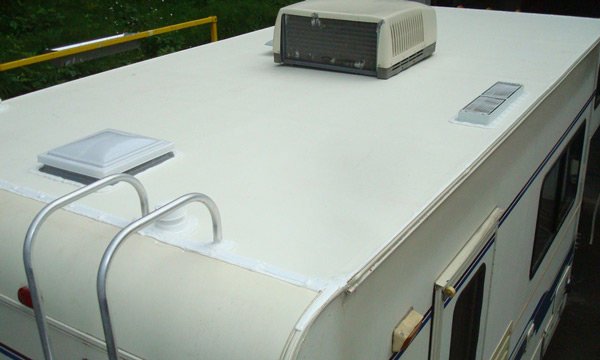 After
No superficial patch jobs or messy coatings. We get into the problem and fix it right so you can have peace of mind that your roof will hold up as long as you own it.
The Northwest Coach Advantage
When you need RV roof repair performed with skill, speed, and integrity, Call 360-705-9733 or Contact Northwest Coach Truck Trailer and Marine.
Our Catwalk Bay
With a full perimeter catwalk bay, we can repair your RV roof in an incredibly safe and efficient manner. It allows all of our technicians complete and easy access to compromised areas in your RV's roof. This allows multiple technicians to work on your roof at one time, and the space needed to perform at their best.
Experienced Technicians
Every single one of our roof technicians is highly skilled and experienced. We don't perform superficial patch jobs or use messy coatings. Providing you with work you can count on means identifying the problem and fixing it correctly. You should have peace of mind knowing your roof will last as long as you own your vehicle. With our RV roof repair, you can.
Complete Repairs
Properly repairing your RV after roof damage means more than just repairing the roof. Often times multiple levels of damage have occurred. Water damage can spread potentially harmful mold and mildew, as well as weaken the structural integrity of your RV. Our company provides more than just RV roof repair, we can also repair any associated damage. That means you get the kind of quality that doesn't just put your RV back on the road, it lets it stay there.
Get It Done the Right Way the First Time